The main resource and capital of the company "Aqua Cosmetics Grup" is a team of bright,
purposeful, creative, successful people.
Every day of work – it's Ideas, Energy, Work on the result!
The mission of Aqua Cosmetics Group is to bring harmony to everyone's life, says that for us the moral and financial condition of employees is important. Becoming an employee of the company "Aqua Cosmetics Grup" means choosing a promising job, getting a decent salary and having a career growth prospect. The company has a development perspective for both experienced professionals and young, ambitious, self-confident.
We are happy and open to people who support our values, views on life and doing business. Together with them, we are ready to implement the ideas "Aqua Cosmetics Grup" . Each person in the team is a highly qualified specialist, energetic and productive, ready to work in a team.
If you are successful in your field and feel that our views are close?
If you share our values and have a desire to improve your life
and the life of others – tell us about yourself!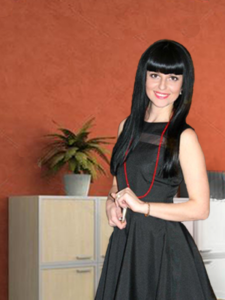 School Julia
Head of Personnel Department
TO SEND A RESUME