How to put yourself in order after the New Year holidays?
 New Year is a holiday of new hopes! We are used to celebrating it, starting from the day of St. Nicholas on December 19 and ending with Epiphany on January 19. A whole month, half of which we usually eat a variety of delicious food (not always useful) and rest. All this affects the state of health and the figure. Here are a few tips to help you quickly return the former form:
 1. Power
After long holidays, go to the usual food gradually. Eat small meals 5 times a day. Take vitamins in the intake of more acidified liquid in the diet. It can be tea with lemon or water, just drink green tea. The amount of liquid per day should be at least 2 liters per day. In order to remove slag from the body, take every morning for 30 minutes, before eating a glass of water with a slice of lemon. Try for some time to forget about alcohol and effervescent lemonades, like cola, replace them with juices, tea and plain water.
Good results are obtained by cleaning the body with activated charcoal for 2 weeks. Take 1 tablet per 10 kg of weight once a day. It is not necessary to take other medicines, because activated charcoal acts as a sorbent, drink clean water and take not fatty food. After this course, start eating yogurt and kefir containing live bacteria for two weeks.
In order to feel good you also need to take high doses of vitamin C, which was destroyed by alcohol during the holidays. It is enough 4-5 pellets of ascorbic acid 2 times a day after meals during the week, and this issue will be closed. Vitamin C can be obtained and eaten citrus, raw cabbage, carrots and beets and porridge – oatmeal and buckwheat.
 2. We return to the person a fresh kind
 After the holidays, you should give your skin a breather – do not use foundation and powder, apply light make-up or do not apply it at all. From the bags under the eyes, you can get rid of the cooling compress. Prepare it simply: freeze ice cubes from green tea or lemon juice, a sage or chamomile. Attach them to the eyes and hold for a while. If the whites of the eyes are inflamed and reddened, the folk method will help – pour tea into a deep container, lower your face there and blink your eyes a little. The main thing here is not to overdo it.
The cucumber mask is well refreshed. For cooking, you need two circles of fresh cucumber, which you need to attach to the eyes. After 10 minutes, wash the face with warm water and apply a cream around the eyes. You can also use the used tea bags, cheaply and efficiently. They should be cooled slightly in the refrigerator and put on the eyes.
Cleanse your skin with tonics, especially if you have dry and sensitive skin.
It is also important to remember that in the cold season you can not go out immediately after applying the cream, this will lead to airing. Cream, including tonal, apply for 20-30 minutes before going out.
 3.We return vivacity of spirit
If the morning can not go too far from sleep, the best assistant in this matter is a contrast shower. The main thing – do not get carried away and take a shower for not more than 5 minutes, while the water temperature should not be above 37 degrees. Hot water will only relax and return to a drowsy state.
In the evening, on the contrary, take a warm bath, preferably with sea salt, which will help bring your skin in order and streamline the thoughts. For this purpose, any sea salt will do. If you want to relax and enjoy the pleasant scent in the bathroom, choose sea salt from the TM Dolce Vero line. Pleasant, unusual flavors of famous desserts such as Tiramisu, Raspberry Panna-cat, Pistachio Cheese-Cake and Mango Mousse, this salt will remind you of summer warm days and set your mind on a pleasant wave. If, in addition to rest, you want to conduct and preventive maintenance, for example colds, take a bath with sea salt TM Желана "Eucalyptus" with the same essential oil. For the prevention of skin diseases sea salt with essential oil "Tea tree" of the same series is suitable. For lovers of neutral baths, we recommend choosing sea salt without additives TM Желана. If you are engaged in seriously losing weight and removing slag from the body, use, as an additive to the bath sea salt TM Doctor Salt with seaweed. It contains an active additive – spirulina alga, which positively affects the excretion of slags.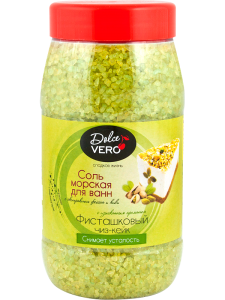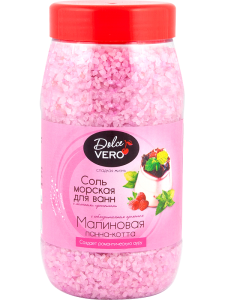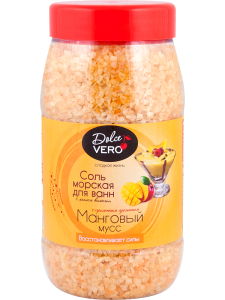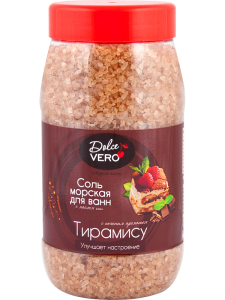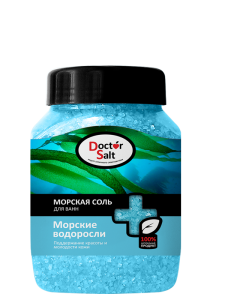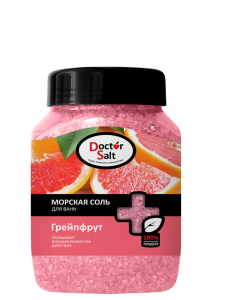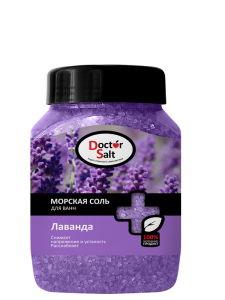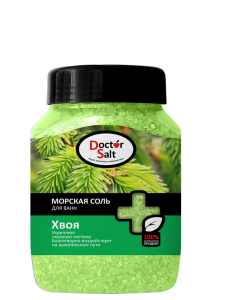 We wish a good start to the New Year!